Another year, another MLK Day. My 15th annual message is attached below. The ideas for this year's message came from unexpected sources.
My beach read on a December vacation was the new Peter Guralnick biography Sam Phillips: The Man who Invented Rock 'N' Roll. I was intrigued by Guralnick's conclusion that Phillips had three major passions: civil rights, baseball and the music form that became rock 'n' roll. Those of you who have read my musings on these three subjects will not be surprised that this makes Sam my soul brother.
I also picked up good material from Hamilton, a Broadway show that Rita and I saw in October – absolutely blew us away. As it has almost everyone else. In a departure from the usual bitter political partisanship, Hamilton is succeeding with good reviews from Republicans and Democrats. President Obama, VP Biden and the Clintons are fans. Former VP Dick Cheney "loved it.". As for my theme of "Everyone Deserves a Shot" – please be assured that this relates to equal opportunity, not the shot that VP Aaron Burr took in his duel with Alexander Hamilton. Although this does bring up a kind of fun piece of trivia. Cheney and Burr may be the only two vice-presidents who have shot somebody.
As mid-January was approaching, I was looking at two personal writing deadlines: my MLK Day message and a new Hot Stove baseball post. Most of you receiving this have been on my MLK distribution list for a number of years, but I should explain the Hot Stove to the uninitiated. In 2014 and 2015 during the playoffs, I spammed many of my contacts with posts on the wonderful Royals, mixing in nostalgia and trivia maybe only appreciated by baseball nerds. This now continues as "Hot Stove" posts for those who have indicated they even want this stuff during the winter (If any of you are not getting Hot Stove posts, but want to, just let me know and I will add you to the list).
I attempted to combine the two messages, emphasizing the power of sports and music to unify across racial lines. I had already touched on this in my MLK messages in 2010 (Nelson Mandela and the Rugby World Cup), 2011 (Rock 'n' Roll/Lonnie's Jukebox) and 2013 (Bill Veeck and the Negro Leagues Baseball Museum), but I had some new angles to explore. But it bogged down. Too many parts. Awkward. So, my MLK message has narrowed to just music with Hamilton and Sam Phillips in the starring roles. Never fear Hot Stove folks, a new post will come later this week with a revisit to the NLBM and a story about Vic Power – a first baseman for both the Kansas City Blues and Athletics and a player with a mostly forgotten role in baseball integration. Also a little talk on Alex Gordon and new Hall of Famer Ken Griffey, Jr.
I'll stay with baseball for one final thought. The unifying power of sports was perfectly demonstrated on November 3 in Kansas City at the Union Station rally for the 2015 World Series Champions. The Royals brought together everyone in the city – fans were not divided by race, gender, ethnicity, age or anything else. The Royals belonged to the whole city. That's why the crowd was so big. And the people were all the same color – BLUE. Let's do more of that, and I don't just mean win another World Series.
Lonnie
Martin Luther King Jr. Day – 2016 – "Everybody Deserves a Shot" – Alexander Hamilton and Sam Phillips
In this 15th annual message for the Martin Luther King holiday, my inspiration comes from having seen Hamilton, a truly revolutionary Broadway show, with an assist from a new biography by Peter Guralnick: Sam Phillips, The Man Who Invented Rock 'n' Roll.
The theme: Everybody deserves a shot! Including, but in no way limited to: Jackie Robinson to play ball in the major leagues; Alexander Hamilton and other immigrants to become part of the identity of the country; black musicians to play to a wider audience; Nelson Mandela to lead his country; Martin Luther King to get to the mountaintop; Rosa Parks, John Lewis and all African-Americans to have equal rights and social justice in the promised land.
Lin-Manuel Miranda wrote, directed and plays the title role in Hamilton, a musical that Miranda wrote after reading Ron Chernow's 2004 biography of Alexander Hamilton. Miranda's distilling of the 700-page book into a 3-hour musical is pure genius. The story begins in the West Indies where Hamilton was born of out wedlock to a father who abandoned him and a mother who died when he was young. At age 17, he immigrated to the colonies to get an education and later found himself immersed in the Revolutionary cause. There was some skepticism about Hamilton from the then white establishment, or as Aaron Burr raps in the show: "How does a bastard, orphan, son of a whore and a Scotsman / Dropped in the middle of a forgotten spot in the Caribbean / By providence impoverished, in squalor / Grow up to be a hero and a scholar?" Hamilton's friend John Laurens responds "The ten-dollar Founding Father without a father / got a lot farther by working a lot harder / by being a lot smarter / by being a self-starter." And, as exclaimed by Hamilton: "Hey yo, I'm just like my country / I'm young, scrappy and hungry / and I'm not throwing away my shot!" Nothing I write here can accurately communicate the brilliance of Miranda's music, so please take a 4-minute break for an enchanting rhyming history lesson (click here).
Who knew that the forming of the new nation could be so well told by rapping Founding Fathers in a hip-hop medium that borrows from R&B, jazz, pop and Broadway? Music as diverse as the country. A cast primarily featuring blacks and Latinos as the Founding Fathers. But the music, lyrics, staging and performances are so compelling that you don't even notice that. You listen and watch and get caught up in the spirit of those extraordinary times. Miranda's take is that Alexander Hamilton and the other Founding Fathers belong to all of us – all colors, ethnicities, etc. It is an all-American identity that is being portrayed, and the multiracial casting is a modern day version of the diversity of the immigrants who lived in the thirteen colonies.
The use of rap and hip hop in Hamilton has a parallel with the genre of music that evolved during the early days of the Civil Rights Movement – rock 'n' roll. For this anecdote, I turn to the Sam Phillips story. Early in life, Sam was drawn to the rhythms of black music and believed that the world was missing out on "hearing a black man pick a guitar and pat his foot and put a wood box under his foot as he sings…I've just got to open me a little recording studio, where I can at least experiment with this overlooked humanity…I knew the physical separation of the races – but I knew the integration of their souls." In 1950, Sam opened his Memphis Recording Studio at 706 Union, primarily to provide a venue for black artists to record masters to send to record companies for potential distribution. He wanted to give these artists their shot. To keep the doors open in the early days, Sam also used his equipment to record funerals and weddings and to let people walk in to record personal messages.
Some of Sam's artists did get record deals, including Riley (later B.B.) King and Ike (before Tina) Turner. In March of 1951, Sam recorded Ike's band playing "Rocket 88" and the master was picked up by Chess Records. Sam nor Chess would have guessed at the time, but that record is now considered by many to be the first rock 'n' roll record. It went to the top of the R&B charts and enhanced Sam's reputation as a music producer. In 1952, Sam started his own record label, the legendary Sun Records, and he initially enjoyed some regional success. The music was still not universally accepted – segregation was not just the rule at the lunch counters, but also on most radio stations and on the Billboard charts. Country and pop for whites; rhythm and blues for blacks. But change was in the air. Sam and others in the business were finding that an unexpected number of young white listeners were tuning in to deejays playing and giving a shot to "race music" – two of the earliest were Sam's friend Dewey Phillips in Memphis and Alan Freed in Cleveland.
Serendipity intervened in the summer of 1953. A truck driver with a guitar came into Sam's studio, paid his $4 and cut a "personal" record for his mother. It was Elvis Presley. He got his shot. The rest is history. Elvis and artists like Bill Haley and Buddy Holly became the white side of what Alan Freed had coined as rock 'n' roll. The juggernaut took over the charts with white and black artists crossing over to country, pop and rhythm and blues. In an ironic twist, Sam had made a big advance in his goal of bringing the soul of black music to a universal audience – by recording a white truck driver from Mississippi. When the Rock and Roll Hall of Fame named its first class in 1986 (Elvis, Fats Domino, Buddy Holly, Little Richard, etc.), there were two "non-performers" inducted: Sam Phillips and Alan Freed.
Sam Phillips desire to give black musicians their shot had the side effect of giving a shot to the likes of Elvis Presley who was followed at Sun Records by Johnny Cash, Carl Perkins and Jerry Lee Lewis. Equal opportunity for the right reasons. If only it always worked that way. When Barak Obama was elected in 2008, there was talk of a post-racism America. Our Kansas City Congressman Emanuel Cleaver presciently warned in a Washington Post Op-Ed that "Race relations in America are far from sublime. Despite Obama's election, there are still Americans who, like the ole Missouri mule, are awful backward about going forward. It would be absurd not to expect high-profile acts of racism to continue to occur, just as always." The newspapers and the internet remind us almost daily that this remains the case: shootings, the Confederate flag, incarceration numbers and too much more.
The most eloquent read on this for me this past year was Ta-Nehisi Coates' book Between the World and Me. The book is addressed to his 14-year-old son and Coates somberly warns "In America, it is traditional to destroy the black body – it is heritage." This may seem like a harsh assessment, but Hamilton touches on the sad exception made by the Founding Fathers on giving everyone a shot – the nation's original sin of slavery: "But we'll never be truly free / Until those in bondage have the same rights as you and me." Miranda imagines an exchange between Jefferson and Hamilton: (TJ) "In Virginia we plant seeds in the ground / We create. You just want to move our money around." (AH) Thomas. That was a really nice declaration / Welcome to the present, we're running a real nation / Would you like to join us, or stay mellow / Doin' whatever the hell it is you do at Monticello / Yeah, keep ranting / We know who's really doing the planting." Touché.
So, as you approach this MLK holiday, please celebrate the music of Hamilton and Sam Phillips, but also reflect on the words of Martin Luther King:
"I have a dream that my four little children will one day live in a nation where they will be judged not by the color of their skin, but by the content of their character."
Or as Lin-Manuel Miranda might paraphrase: GIVE EVERY PERSON THEIR SHOT!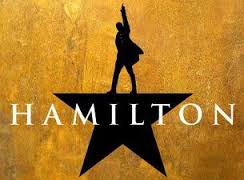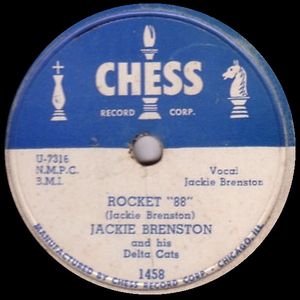 Click here.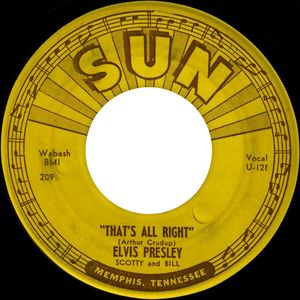 Click here.