I'll keep it short. Not even giving it a number.
Just need to make sure everybody saw the big news from the Royals opener yesterday.
Sure, Keller was great. Mondesi got on base twice but failed to steal a base. That's what happens when you hit two triples. Royals won over Chicago, 5-3.
But the biggest news of the night occurred at the beginning of the Royals half of the seventh inning.
The White Sox brought in a new relief pitcher, Ryan Burr.
The leadoff hitter for the Royals was their new centerfielder Billy Hamilton.
The screen shot was heaven for Hamilton freaks like Lonnie and Rita.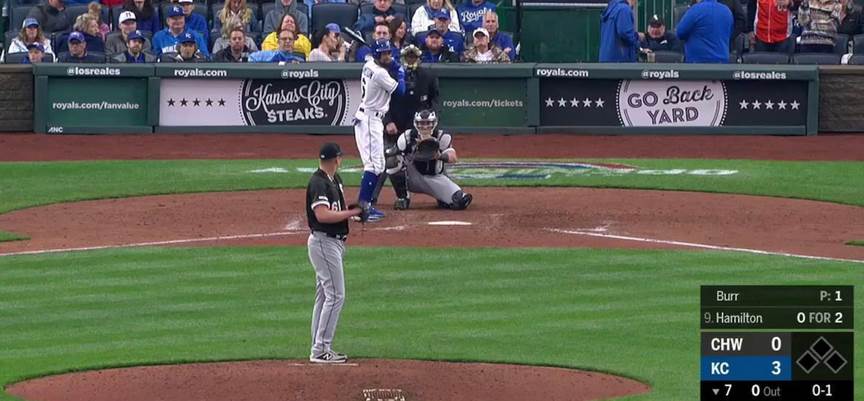 Hamilton grounded out. Not as bad as getting shot.
Burr lasted 0.2 innings. Gave up one of those Mondesi triples.
31,675 fans were in the room where it happened.
The End.
Have a nice weekend.