Next Monday, we will celebrate Martin Luther King Jr. Day. Since 2002, I have posted an annual MLK message in anticipation of the holiday. For the last seven years, the message has been delivered via Hot Stove. All prior MLK messages are collected at this link on the Lonnie's Jukebox website.
The featured subject for this year's message is Willie Mays whose HBO documentary Say Hey, Willie Mays! was released on October 27, 2022. Trailer here. Streaming on HBO Max.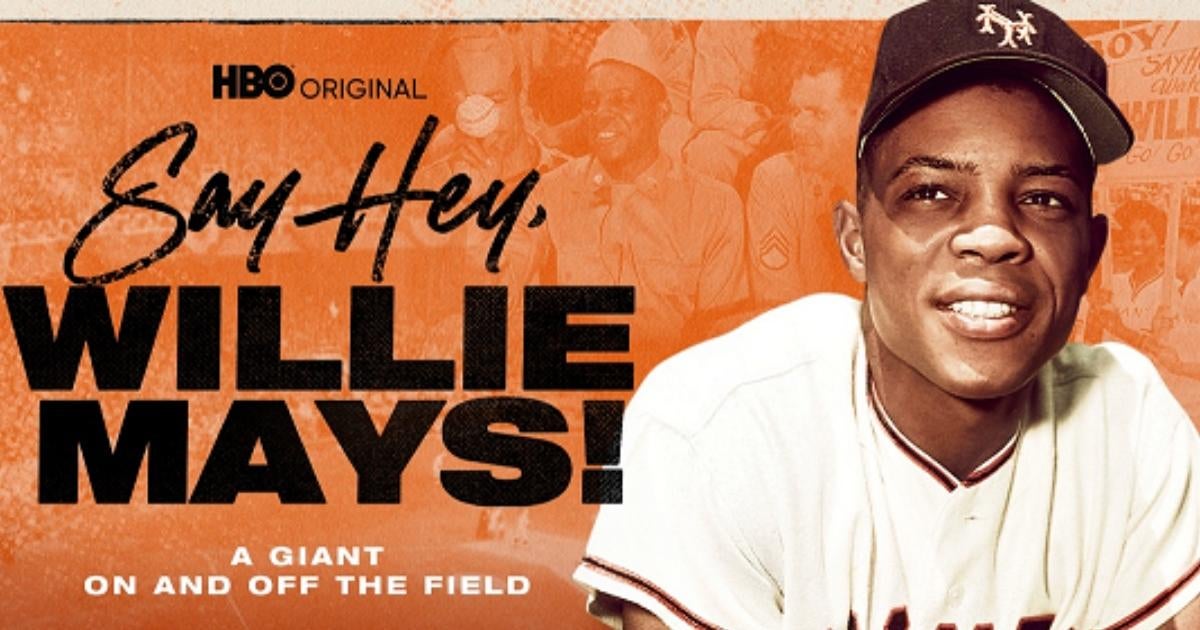 The movie of course covers Willie's awesome talent and superb baseball career. It also tackles the claim by Jackie Robinson that Willie was missing in action in the battles of the Civil Rights Movement.
While it is true that Willie was not in the protest lines, he still played a valuable role in the cause. A role specifically recognized and celebrated by Martin Luther King Jr.
King recognized that acceptance of integration by white America was aided by the unifying power of sports. Fans rooted for their teams to win. If Black players helped with that, fans might be more receptive to what King was doing. Dodger pitching great Don Newcombe was told by King, "You'll never know how easy you and Jackie [Robinson], and [Larry] Doby and Campy [Roy Campanella] made it for me to do my job by what you did on the field."
When Hank Aaron told King that he was embarrassed that he had not been more visible on civil rights, Aaron was told not to worry, "just keep hitting the ball." That was his job for the cause.
I'm confident King felt the same way about Willie Mays. Check out this tweet by President Bob Kendrick of the Negro Leagues Baseball Museum: "MLK says 'Hey' to the 'Say Hey Kid': If there was any doubt about Willie Mays' greatness just look at the smile on Dr. King's face when the two met in LA in 1963! Says it all!"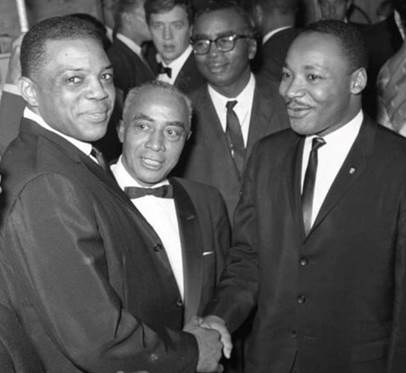 Jackie and Willie had one big thing in common. The fight against racism in baseball was a slow and difficult process for both of them.
1947 – Dodger Manager Leo Durocher and Jackie Robinson: Coincidentally, Jackie and Willie both started their MLB careers under manager Leo Durocher.
In 1947, Durocher started off the year with a new wife, actress Laraine Day. Leo was often in the paper in the company of celebrities, and as one pundit noted, Leo had a love of pool halls, gambling joints, short skirts and nightclubs. He was also outspoken, earning his nickname, "The Lip."
Durocher had been the Dodgers manager since 1939, and the 1947 season was going to be historic. Jackie Robinson would be breaking the color line on opening day. Jackie had played the 1946 season with Montreal and was ready to move up.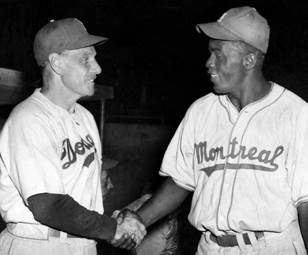 During spring training, some of the Dodgers began circulating a petition that they would not play with Robinson. Durocher quickly called a team meeting and told them they could use the petition to "wipe your ass." Robinson was talented and would help them make more money. And more Blacks were on the way, so they would be advised to work hard and forget about petitions.
But Leo did not benefit from this noble gesture. Just before the regular season got underway, he was suspended for a year by Commissioner Happy Chandler for "an accumulation of unpleasant incidents." Leo came back to manage in 1948, but the team started poorly, giving the sanctimonious Branch Rickey the opportunity to force out the heathen Durocher. Leo promptly went crosstown to the Giants who had fired manager Mel Ott.  
1951 – Giants Manager Leo Durocher and Willie Mays: In his managerial role with the Giants, Durocher started taking notice of a player who joined the Giants minor league system in 1950. Willie Mays.
While still in high school in Fairfield, Alabama, Willie had played for the nearby Birmingham Black Barons in the Negro Leagues. Upon graduation in 1950, Willie signed with the Giants and played that season with their Class B team in Trenton, New Jersey. Having grown up in the Deep South, Willie was not surprised at the indignities of being the sole Black player on the team. Living and eating alone, separate hotels on the road, invectives from the stands, etc.
In 1951, Willie moved up to the Giants AAA farm team in Minneapolis. After 35 games, he was hitting .477, and Durocher pushed and got Willie promoted to the majors. Leo became a father figure to Willie who was just 20 when he was called up. And Leo was right about Willie being ready – he was voted the National League Rookie of the Year. The Giants won the pennant over the Dodgers on Bobby Thomson's "shot heard around the world." Willie was on-deck when Thomson hit his homer. The Giants lost the 1951 Series to the Yankees, but Leo and Willie (below) would be back to win it all in 1954.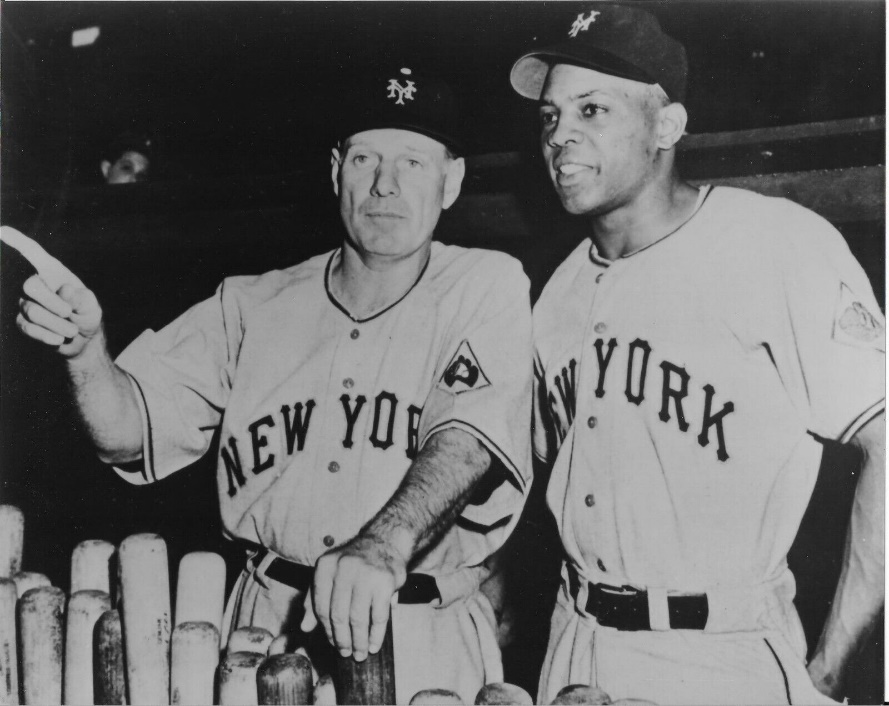 Although Jackie Robinson had broken the color line in 1947, there was little progress as of 1951 when Willie joined the Giants. There were still only five MLB teams with Black players. Most cities still had some forms of segregation. Any improvements were often baby steps. For example, a Black player might be accepted in the team hotel, but not have the right to linger in the lobby or use the dining room and swimming pool.
One advantage in New York was that Willie could live in Harlem, a thriving area for the Black population. Willie was in his element there with favorite restaurants and playing stickball with the kids in the streets (stickball clip here, with Buck O'Neil doing the intro). Below, his 1951 rookie card by Bowman.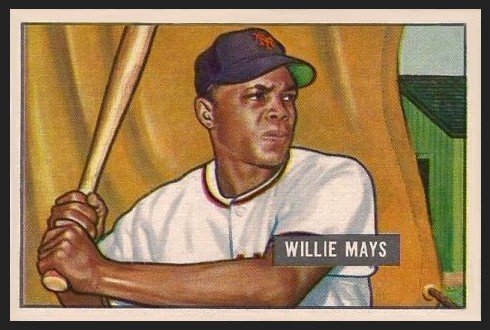 Willie was drafted into the Army the next year and missed most of 1952 and all of 1953.
1954 World Series: Willie was back with the Giants in 1954, and it all came together. Willie was the MVP of the National League. He made "The Catch" in the World Series, and the Giants beat the Indians to be the World Champions.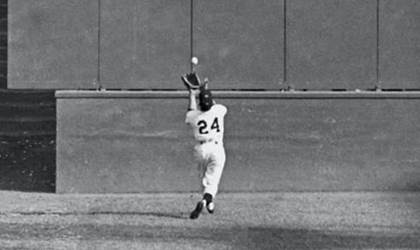 Willie's contribution to the game and to the cause of civil rights was colorfully captured in a magazine essay by actress and Giants fan Tallulah Bankhead (Look, 9/21/54): "Everything he does on the field has a theatrical quality…He rescues the heroine from the railroad tracks…He routs the villain when all seems lost…There have been two geniuses, Willie Mays and William Shakespeare…baseball has…unbigoted some bigots."
Leo Durocher fawned over Willie's importance to the team, calling him the greatest player ever. He said Willie excelled at an elite level in the five essential tools of baseball: Hitting, hitting with power, fielding, throwing and running. Willie was the prototype of the "five-tool" player, a term that would later be applied to Hank Aaron, Roberto Clemente and Frank Robinson.
Leo's wife Laraine Day had a 15-minute interview show before home games (Day With the Giants), and she was often referred to as "The First Lady of Baseball." Of the players she interviewed, "the favorite of all is Willie Mays, who suffers tortures on the air and yet wins the heart of everybody." Willie's close relationship with Durocher and Day was celebrated in a Sports Illustrated cover as the 1955 season got underway (Willie/Laraine/Leo on 4/11/55):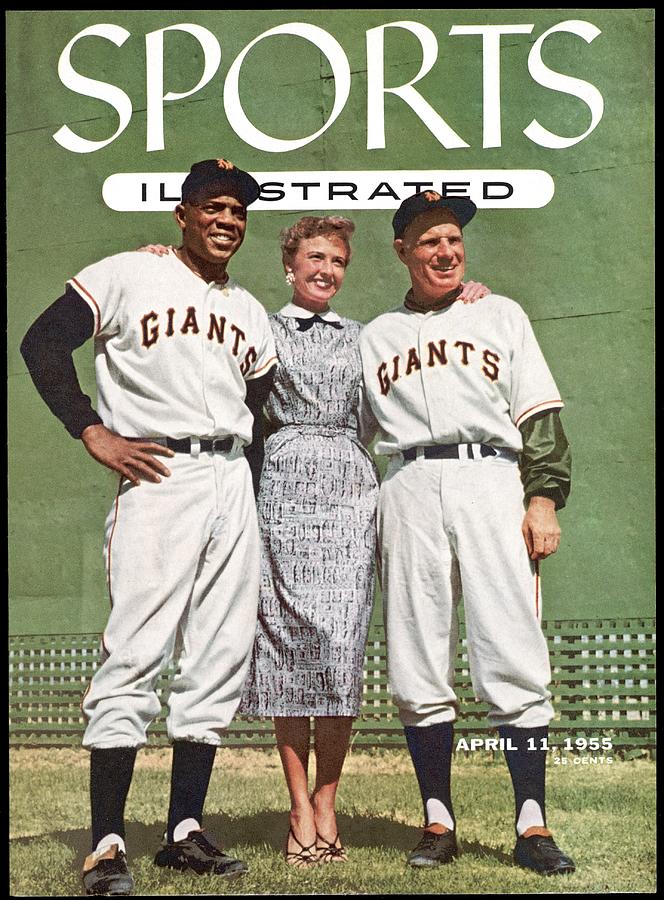 What could go wrong? Racism of course. Look closely to see where Laraine Day has her hands. On the shoulders of Willie and Leo. A white woman touching a Black man!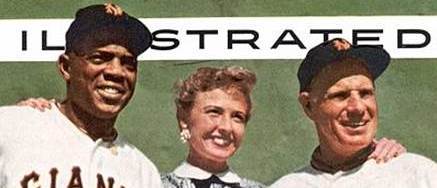 Willie might be MVP on the field, but the bigots could not abide this transgression. Hate mail rolled in to Sports Illustrated. Not all bigots had become unbigoted.
Four months later, on August 28, 1955, Emmett Till was lynched for allegedly flirting with a white woman.
Eight months later, on December 1, 1955, Rosa Parks refused to give up her seat on the bus in Montgomery, Alabama. A then unknown 26-year-old preacher took on the leadership of the Montgomery bus boycott. Martin Luther King Jr.
1958 – The Giants In San Francisco: The Giants and Dodgers moved to the West Coast in 1958. Jackie Robinson had retired after the 1956 season and so was not part of the move to Los Angeles. Willie Mays was in his prime, and San Francisco fans were ready to see him play. But…
There was no area comparable to Harlem. So Willie and his wife Marghuerite looked for homes in the city, and put money down on a house. Then the owner backed out. And although Willie was not looking for publicity, word got out.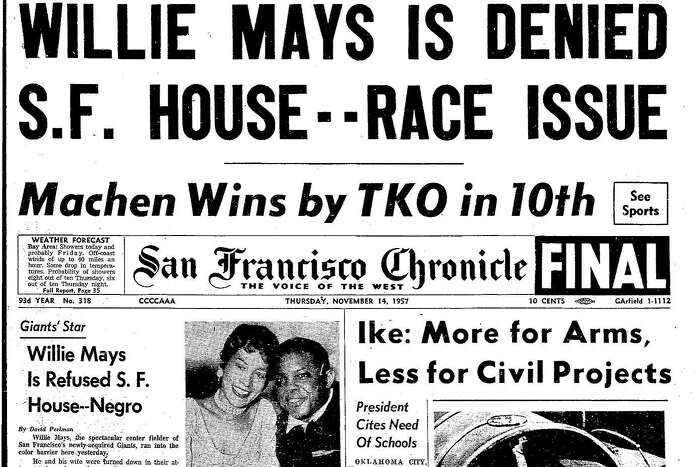 Over a several day period, the situation simmered with neighbors, real estate agents and the mayor being part of the mix. It was not a good look for the sophisticated and progressive city to be seen as racist. The mayor offered his own home as a temporary residence until Willie could find another house. But Willie and Marghuerite stood firm. Finally, the owner relented, and Willie bought the home. But he and his wife were never welcomed by their neighbors, and there was an ugly incident when a Coke bottle was thrown through a window. After the 1959 season, the family moved their main residence back to New York and Willie rented in San Francisco. His marriage soon dissolved.
The Giants continued to build their team with Black and Latin American players (Marichal, Cepeda, McCovey, the Alou brothers, etc.). Most fans welcomed the new talent, but when the team did not do well in 1960, hate mail came into the front office complaining about "Rig's Jigs" (manager Bill Rigney). J. G. Taylor Spink, publisher of the Sporting News, wrote that the most frequently mentioned reason for the downfall of the Giants was "too many Negro players." To put this in context, in the 1940s, Spink editorialized against the integration of baseball.
Also happening in 1960: The beginning of "sit-ins" at "whites only" lunch counters.
Jackie Robinson and Willie Mays: When Jackie Robinson joined the Dodgers in 1947, Mays was 15. His father pulled him aside after the news broke and said, "Now you have a chance son."
Jackie was a hero to Willie, but they were very different people. In a 1957 article in the Saturday Evening Post, Ed Linn wrote, "Personality can be influenced by geography. Jackie was raised in Los Angeles where he had some breathing room. Willie was raised in Alabama, where he had very little. Jackie brings passion to the issue of segregation; Willie brings patience."
In a 2010 "authorized biography" (Willie Mays: The Life, The Legend ), author James Hirsch wrote, "In the 1950s…Robinson viewed Mays as a younger Campanella or Irvin or Doby – docile, uneducated Blacks who accepted the corrupt status quo. Robinson saw Mays, according to Roger Kahn, as an 'Uncle Tom'."
As the Civil Rights Movement accelerated in the 1960s, Jackie Robinson (retired from baseball) became heavily involved with Martin Luther King, including attending the "I Have A Dream" speech in 1963.
In 1964, Robinson went public in his attacks, saying Willie (not retired from baseball) had not done enough for the cause of civil rights. Willie was hurt by the comments, but elected not to respond.
During spring training in 1968, Robinson stated in an interview that Giants players Willie Mays, Willie McCovey and Jim Ray Hart were "do-nothing Negroes" when it came to civil rights. That's what created the headline used in the recent HBO documentary (screenshot below).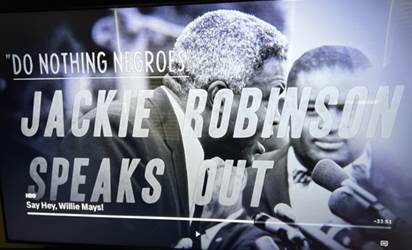 This time Willie responded. He began by praising Robinson: "Great progress has been made since Jackie broke in. Jackie is a great reason behind that progress. I really admire the guy."  But…
"Different people do things in different ways. I can't, for instance, go out and picket. I can't stand on a soapbox and preach. That's simply not my nature. People like Mr. King and Mr. Wilkins are better equipped than I am. But it's not true what Robinson said about my not doing anything about race relationships. I've worked for the Job Corps, and I don't know how many kids groups I've addressed and will continue to address. In my own way, I believe I'm helping."

Just weeks later, on April 4, 1968, Martin Luther King was assassinated in Memphis. The dispute between Jackie and Willie faded from the headlines.
In 1970, Robinson (as a spectator) and Mays (as a player) were together at an exhibition game in LA to honor the late Martin Luther King Jr. Joe DiMaggio and Roy Campanella managed the two teams. Satchel Paige was a coach. At least 23 Hall of Famers suited up for the game at Dodgers Stadium. Willie Mays was in Japan where the Giants were playing a series of exhibition games, but he flew a 12,000-mile round trip to play in the game, saying, "This is too important to pass up. At last baseball players can show their feelings about the late Dr. King and his work through the medium of this game."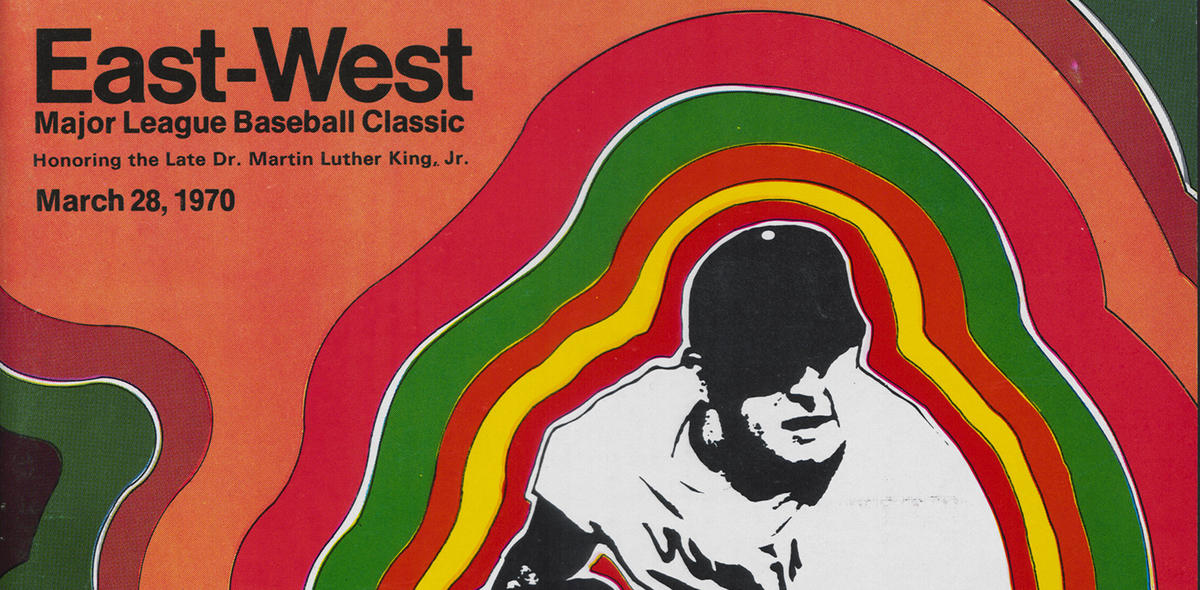 Hot Stove Analysis: Not every Black preacher could be Martin Luther King. Not every Black lawyer could be Thurgood Marshall. Not every Black congressman could be John Lewis.
Willie Mays could not be Jackie Robinson. But they both were instrumental in the advancement of civil rights. To again quote Bob Kendrick of the NLBM:
"I understand where Jackie was coming from because he wanted Willie to be more like him and be on the front lines. But it's not everybody's calling to do that. Willie Mays made his own indelible impact on civil rights in a completely different way. What Willie did, and what the vast majority of those players did who transitioned from the Negro Leagues to the major leagues, was they demonstrated that there wasn't a level of superiority [based on race]. And it made people more cognizant that this shouldn't be confined to the playing field but should be present in every walk of life."
Willie enhanced what Jackie had started. As one pundit wrote, "With his dazzling flair and ebullient personality, he became the first Black ballplayer to cross over into the greater public consciousness – to win over White America."
The integration of baseball helped spur another "crossover" success that was brewing in America. In the 1950s, R&B artists were crossing over to the pop charts. As Willie Mays was thrilling baseball fans, artists like Chuck Berry, Little Richard and Fats Domino were bringing joy to teenagers of all colors. I know because I was one of them. Baseball and music – two of the best ways to bring people together.
Willie finished his Hall of Fame career in 1973. In almost any list of best all-time players, the top two slots will be allocated to Willie Mays and Babe Ruth. Hard to choose. Different eras, different tools, different personalities. Below are two takes on this impossible question, published 67 years apart.
On September 21, 1954, actress Tallulah Bankhead's essay on Willie Mays was published in Look magazine. This was eight days before Willie made The Catch in the World Series. And 19 years before he was done playing ball.
"Do you want to know why the Giants are going to win the pennant? Well, darlings, I can tell you in two words: Willie Mays…I don't want to put the whammy on Willie, but it's my guess that before he shucks his Giant uniform in 1970 he'll be rated with Babe Ruth. But what am I talking about? Willie's right up there with the Babe now in my book. Let's not have any filibustering by Mickey Mantle and Duke Snider fans. They're both crack center fielders and a credit to their parents. But they're not in Willie's class. When Willie's been around as long as those two laddybucks, he will have established a mass of new batting and fielding records – unless I miss my guess."
Tallulah did not miss her guess.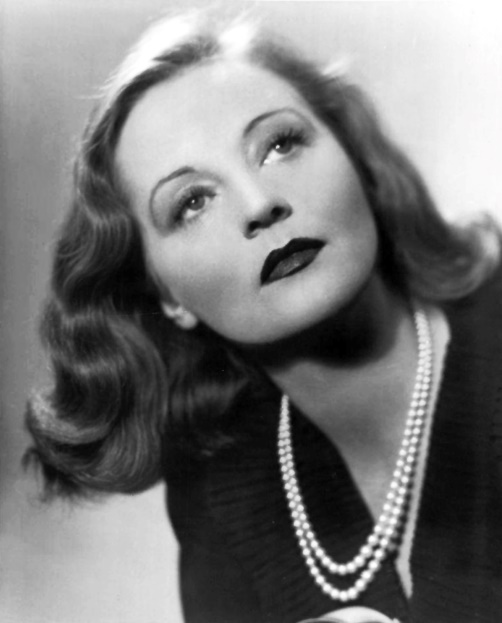 In 2021, Joe Posnanski's instant classic, The Baseball 100, was published. Babe Ruth came in at #2. Here is some of the reasoning by Joe for his choice of Willie for #1:
"The greatest baseball player is the one who lifts you higher and makes you feel exactly like you did when you fell in love with this crazy game in the first place…the biggest part of all…There was the joy…What do you love most about baseball? Mays did that. To watch him play, to read the stories about how he played, to look at his glorious statistics, to hear what people say about him is to be reminded why we love this odd and ancient game in the first place…Willie Mays has always made kids feel like grown-ups and grown-ups feel like kids. In the end, isn't that the whole point of baseball?"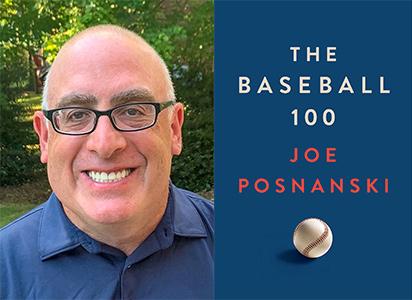 Willie And The Presidents: Some other big fans of Willie.
President Bill Clinton grew up in Arkansas and Mays was his favorite player. Clinton thinks Mays' influence went beyond the scorecard and paved the way for social change. "When you see someone doing something you admire, the image of that makes a mockery of all forms of bigotry."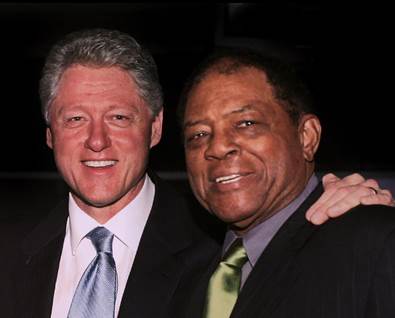 When the Negro Leagues Baseball Museum had its "Tip Your Cap" campaign in 2020, President George W. Bush used the occasion to talk about his favorite ballplayer – Willie Mays (video here).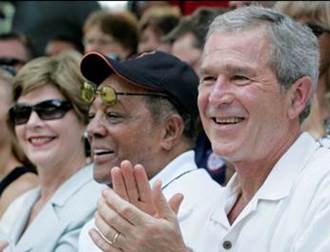 In this video clip from Air Force One, Willie tells President Barack Obama how proud he is that Obama is President. Obama responds "you helped me get there…the spirit you put in the game, how you carried yourself, all that really makes a difference. Changed people's attitudes." Below, Obama awarding Mays the Presidential Medal of Freedom in 2015.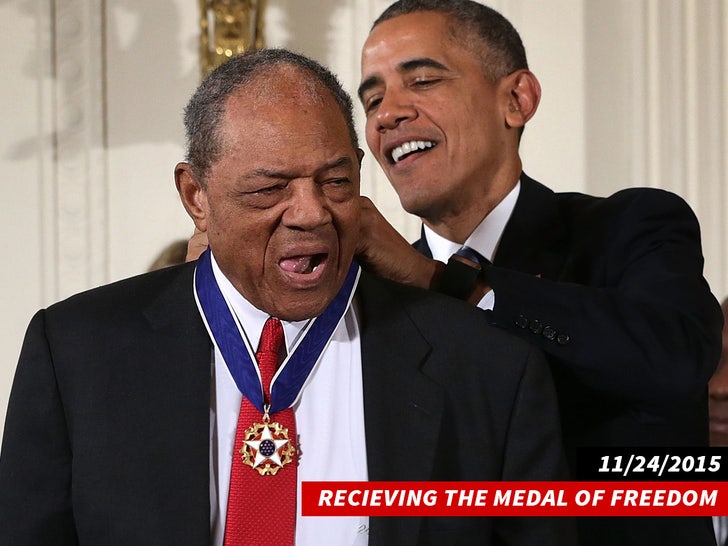 Martin Luther King Jr. Day – 2023: The holiday next Monday is a good opportunity to honor Martin Luther King Jr. And Jackie Robinson. And Willie Mays. They made the world a better place.
But the battles for civil rights and human rights are ongoing. A sad example this past year has been the rise of antisemitism in our country.
So please remember that the MLK holiday is not just a recognition of the past, but also a hope for greater justice in the future.
Lonnie's Jukebox (1) – Willie Mays Edition: In 1954, there were at least three recordings released about the MVP who made The Catch in the World Series.
"Say Hey (The Willie Mays Song)" by the Treniers. Good slideshow with the music. The record was produced by 21-year-old Quincy Jones.
"Say Hey, Willie Mays" by the Singing Wanderers. "Arm like DiMaggio…runs like Cobb…Birmingham blaze."
"Amazing Willie Mays" by the King Odom Quartet. "Who has the winning smile…who hits the ball a mile." Tallulah Bankhead would agree.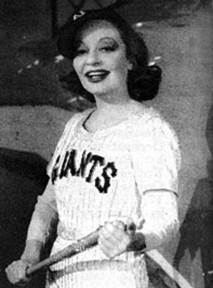 Lonnie's Jukebox (2) – The Unifying Power of Music Edition: With baseball leading the way on integration, rock 'n' roll was not far behind. White teenagers started listening to R&B on the radio – the airwaves were not segregated – and then bought the records, unwittingly breaking down racial barriers, a key element for the growing Civil Rights Movement.
I wrote about the unifying power of music is my MLK message in 2011 (click here). And to humblebrag, associate editor Miriam Pepper ran the piece as a guest column in the Kansas City Star on MLK Day that year.
Now for the music…
"Shake, Rattle and Roll" by Big Joe Turner, a blues shouter whose career began in Kansas City. In April of 1954, as Willie Mays started his MVP season, this record was released and went to #1 on the R&B chart. A few months later, Bill Haley and the Comets covered the song and took it to #7 on the pop charts. This was an early example of how genres were starting to overlap to create rock 'n' roll.
"Earth Angel" by the Penguins. This record was released in October of 1954, days after Willie made The Catch. It was one of the first records to cross over from the R&B chart (#1) to the pop chart (#8).
In 1955, the crossover of R&B acts to the pop charts became a deluge. Three of the artists became part of my personal Mount Rushmore of rock 'n' roll – Fats Domino, Chuck Berry and Little Richard (the fourth is Buddy Holly).
"Ain't That A Shame" by Fats Domino.
"Maybellene" by Chuck Berry. Singer George Thorogood ("Bad To the Bone"), a former semi-pro baseball player, calls Chuck Berry the Willie Mays of rock 'n' roll. A five-tool rocker: lyrics, music, guitar playing, singing and stage presence, especially the duck-walk.
"Tutti Frutti" by Little Richard.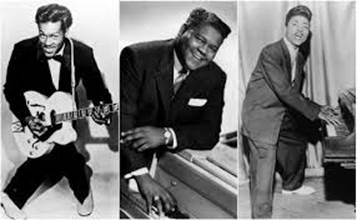 "The Great Pretender" by the Platters.
Nothing better for any of us than the music we danced to in high school.
In current news…
Spring training is only a month away!