Warning: This is one of those posts when Managing Editor Rita is afraid I am down in the weeds. She's right. But the foundation of this story is down in the weeds. For the faint of heart, feel free to scroll directly to Lonnie's Jukebox and listen to Gladys Knight & the Pips.
The American League West: In 1969, the National League and American League each split into two divisions – East and West. A new round of playoffs was established, pitting West against East in each league to determine the pennant winners to meet in the World Series.
The American League West teams were the California Angels, Minnesota Twins, Chicago White Sox, Oakland Athletics, Kansas City Royals and Seattle Pilots. It was the first MLB season for the expansion Royals and Pilots (who left Seattle for Milwaukee the following year).
From 1971 to 1980, Oakland and Kansas City combined to win nine of the ten AL West titles. In the postseason, those teams went on to win four pennants and three World Series: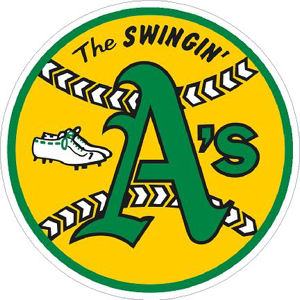 1971 – Won AL West. Lost ALCS
1972 – Won AL West, ALCS and World Series
1973 – Won AL West, ALCS and World Series
1974 – Won AL West, ALCS and World Series
1975 – Won AL West. Lost ALCS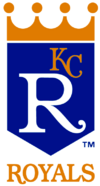 1976 – Won AL West. Lost ALCS
1977 – Won AL West. Lost ALCS
1978 – Won AL West. Lost ALCS
1980 – Won AL West and ALCS. Lost World Series
The rosters for all nine of those teams were Made in Kansas City. The primary architects were Charlie Finley and Cedric Tallis.
Charlie Finley and the Kansas City Athletics: The Athletics franchise moved from Philadelphia to Kansas City in 1955. In December of 1960, the franchise was purchased by Charles O. Finley (as Charlie liked to say, the "O" stood for Owner).
Although Charlie hired (and fired) some baseball people with the title of general manager, he ran the operation, especially player acquisitions. Players' union leader Marvin Miller said Finley "was, without a doubt, the finest judge of baseball talent I ever saw as head of a team. For most of the years Finley ran the A's, he was the team's chief talent scout. In fact, during some of the leaner years, he was the team's only scout."
 When Finley took over the team, there was no MLB draft. All amateur players were free agents, and the teams competed to sign them. Charlie's eye for talent, and some willingness to pay bonuses, methodically built a strong team. Some of the key signings from the first three years:
1961 – Bert "Campy" Campaneris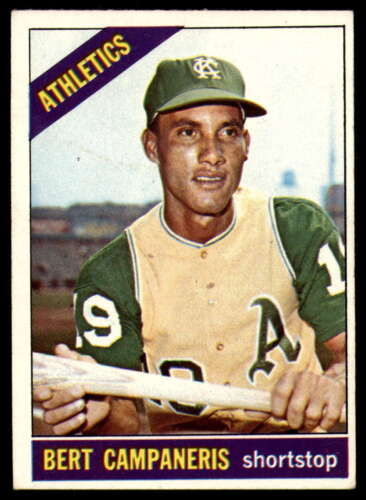 1963 – Paul Lindblad and Dave Duncan.
1964 – Joe Rudi, Catfish Hunter, John "Blue Moon" Odom and Rollie Fingers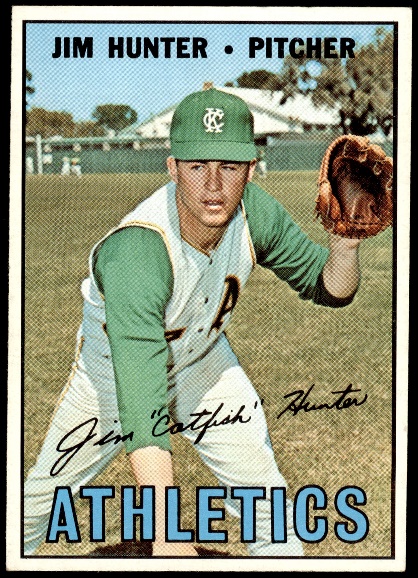 In 1965, the MLB amateur draft was established. Charlie adapted and was again successful. In the next three years, he drafted…
1965 – Rick Monday, Sal Bando and Gene Tenace. Monday was the first player taken in this inaugural draft. He was traded after the 1971 season for Ken Holtzman of the Cubs.
1966 – Reggie Jackson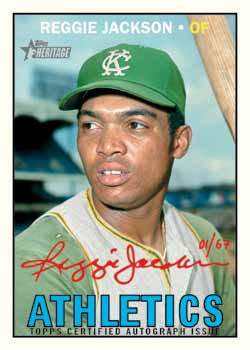 1967 – Vida Blue
These players formed the core of the teams that went on to win five AL West titles and three World Series. The teams were Made in Kansas City.
But they Played in Oakland. Charlie moved the franchise to Oakland in 1968. A franchise that had losing seasons every year in Kansas City (1955-1967) enjoyed winning seasons in Oakland the next nine years (1968-1976).
Below, from 1974, the threepeat World Series champions. Charlie is surrounded by players all originally signed by the Kansas City A's. From top left clockwise: Rollie Fingers, Joe Rudi, Vida Blue, Gene Tenace, Campy Campaneris, Catfish Hunter, Sal Bando and Reggie Jackson.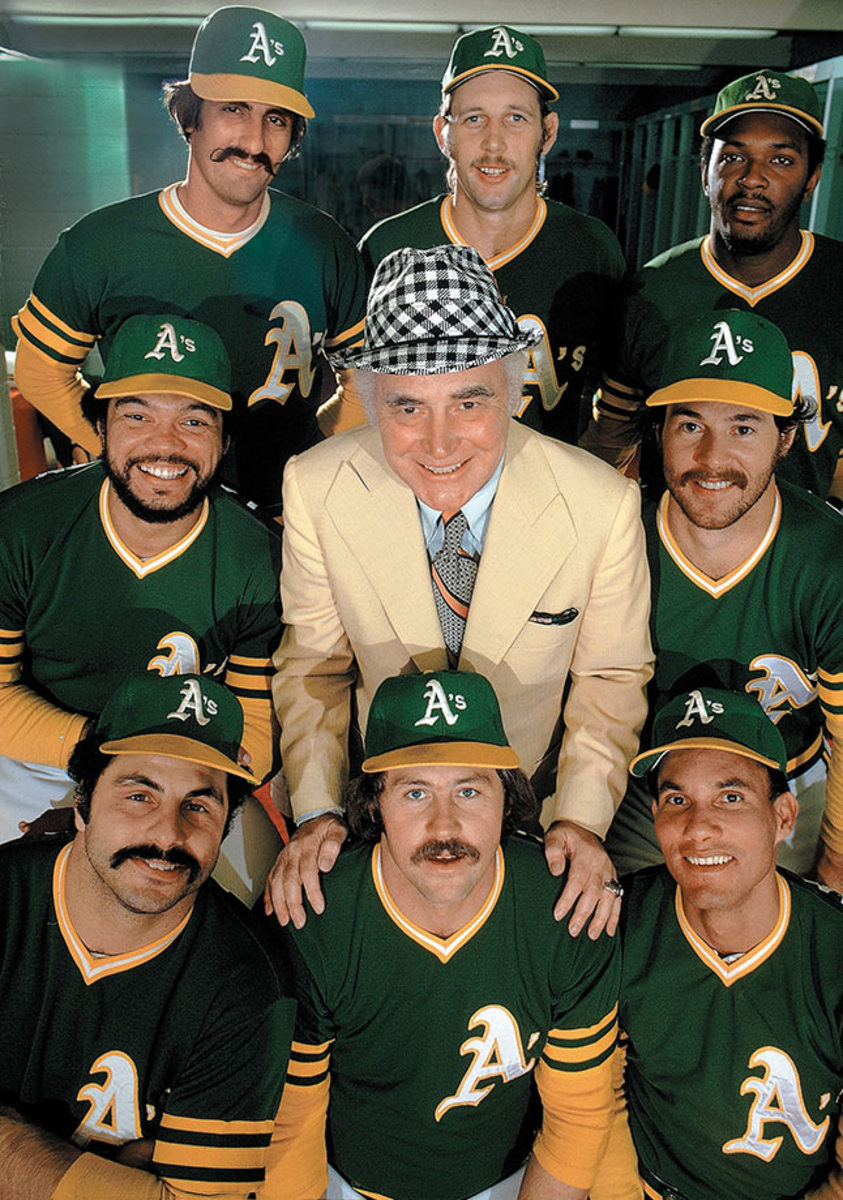 After winning the AL West five years in a row, the A's dropped to second place in the division in 1976. There was some poetic justice involved. The team that dethroned the A's was the one that replaced them in Kansas City. The Royals won the AL West four of the next five years with rosters also Made in Kansas City. But this time what was made in Kansas City stayed in Kansas City.
Cedric Tallis and the Kansas City Royals: When the A's moved to Oakland in 1968, the American League, under pressure from Senator Stuart Symington, agreed to place an expansion franchise in Kansas City. The new franchise was awarded to Ewing Kauffman who visited Anaheim to learn about building an expansion franchise. One of people he talked to was Cedric Tallis, the business manager for the Angels. Kauffman wisely hired Tallis to be the general manager for the Royals. "Outside of finances, he will run the club," Kauffman told reporters.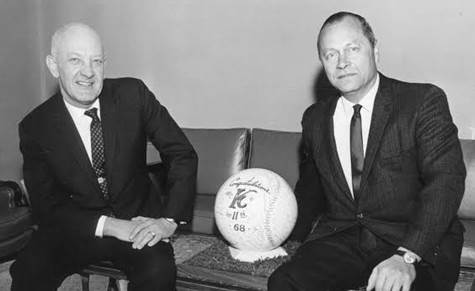 Tallis quickly assembled a high caliber front office staff. The proof of that caliber: Four of his hires would later be MLB general managers (Lou Gorman, Herk Robinson, John Schuerholz and Sid Thrift).
The first big job was to determine what players to take in the expansion draft. Kansas City was given good marks for its picks and some would prove valuable as trading chips for building the team.
Going year-to-year, these were some of the key acquisitions via trade (T), the draft (D) and free agency (FA).
1968 – Paul Splittorff (D), Al Fitzmorris (D), Ed Kirkpatrick (T)
1969 – Al Cowens (D), Doug Bird (D), Amos Otis (T, for expansion pick Joe Foy), Lou Piniella (T, but traded him away in 1973, a rare Tallis miscue)
1970 – Tom Poquette (D), Jim Wohlford (D), Frank White (FA), Cookie Rojas (T), Fred Patek (T)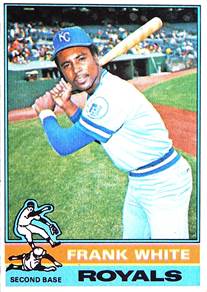 1971 – George Brett (D), Steve Busby (D), Mark Littell (D), John Wathan (D), John Mayberry (T)
Amazingly, the expansion Royals finished second in the AL West in 1971 with a record of 85-76. Tallis was named Executive of the Year by The Sporting News.
1972 – Dennis Leonard (D), Jamie Quirk (D), U.L. Washington (FA), Hal McRae (T)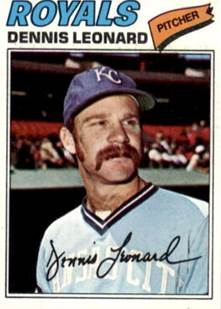 1973 – Steve Mingori (T), Marty Pattin (T), Fran Healy (T)
1974 – Willie Wilson (D)
Willie Wilson was drafted on June 5, 1974. He signed on June 9. Two days later, Cedric Tallis was gone.

Kansas City was building a strong team faster than any other expansion franchise, but the working relationship between Tallis and Kauffman had broken down. Joe Burke was brought in as the new general manager.
Yet the legacy of Tallis paid big dividends. Many of his picks became all-stars. Joe Burke used three of the players Tallis brought to the team (Quirk, Wohlford and Healy) to trade for Darrell Porter, Jim Colborn and Larry Gura.
The result: In 1976, 1977, 1978 and 1980, the Royals won the AL West. All with rosters Made in Kansas City by Cedric Tallis.
Fortunately for Kansas City fans, this was not a repeat of the A's scenario. The team was still in Kansas City.
Tallis got some poetic justice. He went to work for the Yankees, the team that beat the Royals in the ALCS in 1976, 1977 and 1978. After many years with the Yankees, he worked with a group to bring major league baseball to Tampa. He died in 1991 at age 76.
Tallis Magic Continues: Another hire by Cedric Tallis proved fruitful for the Royals. John Schuerholz had joined the front office in 1969 and worked his way up to general manager in 1981. Schuerholz led the team to AL West titles in 1984 and 1985. The 1985 team went on to win the World Series, and four starters in the lineup dated back to Cedric Tallis: Hal McRae, Willie Wilson, George Brett and Frank White (below, with reliever Dan Quisenberry).

Finley Magic Does Not Continue: Charlie Finley's business model relied upon an eye for talent and then keeping that talent under control with the MLB reserve clause. But MLB lost that control over players in a 1976 arbitration case. Free agency became part of baseball negotiations, and Finley did not do well in that environment. Union leader Marvin Miller explained why:
"It was as a talent scout that he helped his team the most, but in the age of free agency he didn't know how to hold on to the talent he discovered. Probably it wasn't in his nature to compete for a player after he brought him up through the system and regarded him as 'his.' No one made better use of the amateur free-agent draft that went into effect in 1965. It was designed to help second-division teams improve if they had an eye for baseball talent. Finley had it…He never really understood salary arbitration…He argued his own arbitrations (Poorly, I should add)."
So Finley started losing his stars and the team faltered. So did his marriage. To provide funds to settle his divorce, he sold the A's after the 1980 season.
Finley's eye for talent was on display In his final season of 1980. Ricky Henderson, a fourth round draft pick in 1974, had his first full big league year. He stole 100 bases. Eventually he stole 1,406 bases on his way to being one of the top MLB players in history (#24 in Joe Posnanski's Baseball 100).
Cedric Tallis in the Royals Hall of Fame (Not): To date, 18 players have been inducted into the Royals Hall of Fame (click here for website) – 11 of those were signed while Cedric Tallis was GM. This includes the only two players with retired numbers (Brett and White).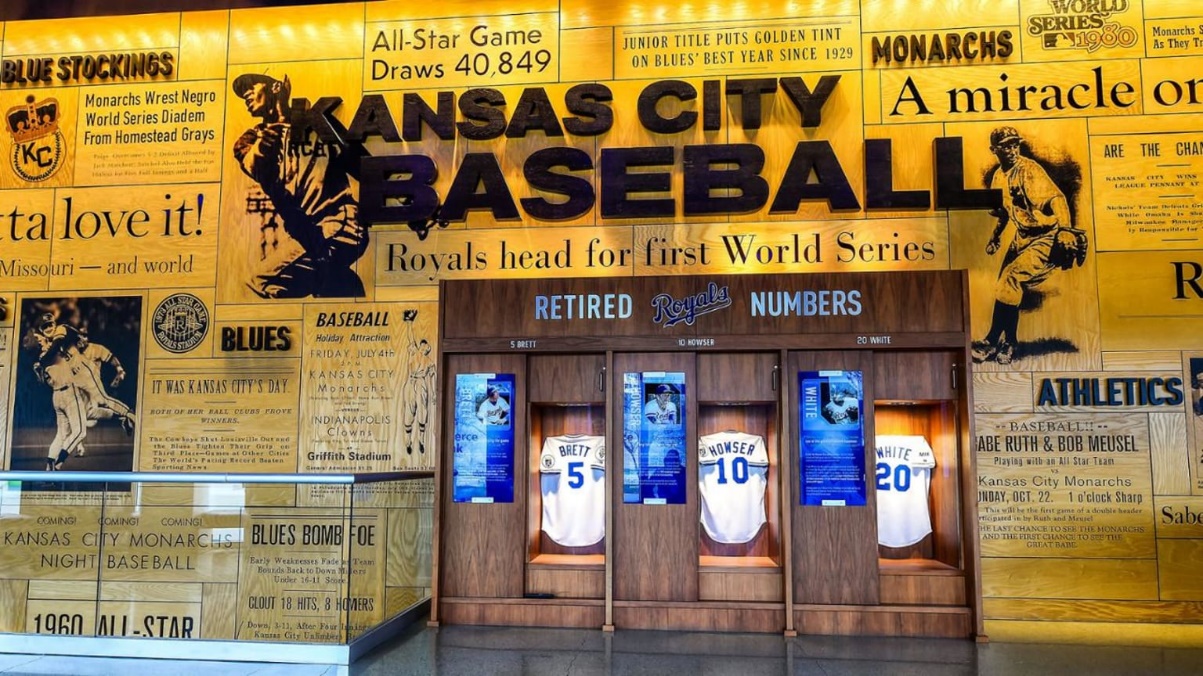 There are eight non-players in the Royals HOF. Owners Ewing and Muriel Kauffman. Managers Whitey Herzog and Dick Howser. Three members hired by Cedric Tallis when the franchise got underway in 1969: broadcaster Denny Matthews, scout Art Stewart and groundskeeper George Toma. There is one general manager in the HOF – Joe Burke who served as GM from 1974 to 1981 and then President from 1981 to 1992.
 There would seem to be an omission. And I'm not the first to notice. In a series of posts over several years, Brandon Lee of Royals Review has campaigned for the HOF induction of Cedric Tallis. His most recent column on this was last month, and he makes a strong and detailed case for Tallis, concluding…
"It always amazes me to look at the cumulative WAR of the biggest Cedric Tallis deals. When you add up the Kirkpatrick, Piniella, Otis, Rojas, Patek, Mayberry and McRae trades and the signing of draft picks of Splittorff, Busby, Brett, White and Wilson, you have an astounding 356 WAR over what was given up. As Royals fans, we will never see a run like this again in our lifetimes. Whatever the reason for keeping Tallis out of the Royals Hall of Fame, it's time for the club to either induct the man or give an honest explanation of why he's being excluded."
 Vahe Gregorian of the Kansas City Star agrees (click here for his 2019 article).
There were hard feelings when Tallis was let go by the Royals. But it's long ago, and it's not like he used steroids or gambled on games. I'm thinking it's time his candidacy gets a fresh look.
Made in Kansas City – Rainy Day Books: When I was thinking about a title for this post, the first words that came to mind were "building" or "assembling" a roster. But I instead borrowed from a local business named "Made in Kansas City," a company with a chain of shops and cafes featuring local KC products. The company recently made big news by announcing that it was purchasing Rainy Day Books, the treasured bookstore opened by Vivien Jennings in 1975.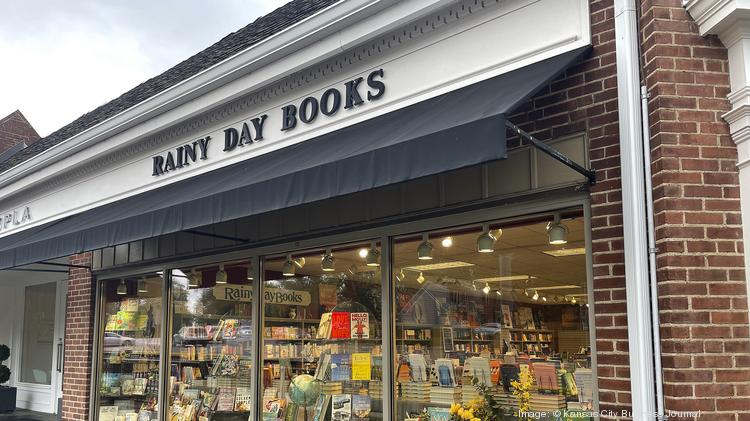 The transaction is a good example of the small world of Kansas City. Washington Post columnist David Von Drehle is based in Kansas City. He has authored books featured at Rainy Day, and he often serves as an interviewer for authors who appear at Rainy Day events. When David heard that Jennings planned to sell, he pitched the idea of investing in the bookstore to his book club. He told Jennings and her partner Roger Doeren if they found the right operator, he'd help line up an investment group.
Made in Kansas City (a/k/a "Made in KC") surfaced as a potential operator. One of the advisory board members of Made in KC is Bill Gautreaux, a KC entrepreneur and philanthropist. Gautreaux's civic involvement intersects in several ways with members of Von Drehle's book club. Small world. And more investors. Gautreaux and others became part of the investment group. The pieces had fallen together. Made in KC and a band of book-loving investors bought Rainy Day.
Sports Note: The pro sports world of Kansas City is well represented in the investment group. Bill Gautreaux is a co-owner of the Royals. Mark Donovan is president of the Chiefs. Greg Maday is a co-owner of Sporting Kansas City.
Made in KC co-founder Tyler Enders says the new owners will expand the business of this "storied, iconic institution" while keeping its charm. Long live Rainy Day Books.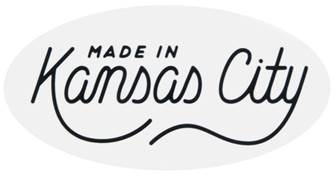 My small world story. I met David Von Drehle for the first time in 2014. At Rainy Day Books. He was there to interview an author brought in by the bookstore. Then I kept seeing him at events and found that he was frequently the go-to person to interview authors and speakers for Rainy Day and the Truman Library. Doris Kearns Goodwin, John Meacham, etc. One of his best was in 2017 at the Truman Library's "Wild About Harry" dinner where he interviewed legendary Congressmen James Clyburn and John Lewis.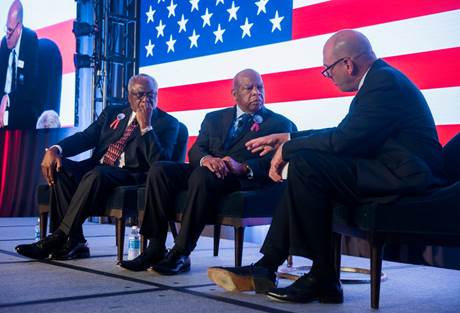 David's columns in the Washington Post are a treat (click here).
 Lonnie's Jukebox – Gladys Knight Edition: A recommendation. Mark your calendar for December 28 to watch (or DVR) the TV version of the Kennedy Center Honors (CBS, 7:00 Central). This year's event was held on December 4, and the honorees were George Clooney, Tania Leon, U2, Amy Grant and Gladys Knight.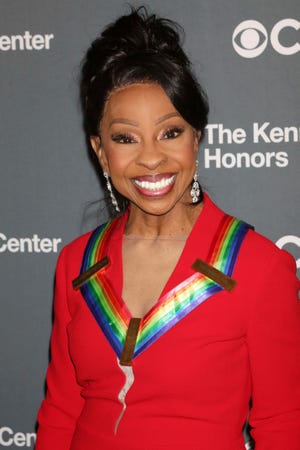 For Lonnie's Jukebox, it will be Gladys Knight & the Pips. The "Empress of Soul" and her polished backup group had 26 Top-40 hits, eight of which made the Top-10.
"Every Beat of My Heart" (1961). Their first chart hit (peaked at #6).
"I Heard It Through the Grapevine" (1967). Live with the dancing Pips. This was a single from their debut Motown album Everybody Needs Love. It reached #2. The next year, Marvin Gaye's version was #1 for seven weeks.
"Neither One Of Us" (1973). Peaked at #2.
"Midnight Train to Georgia" (1973). The only #1 hit for Gladys Knight and the Pips. In a reception before the Kennedy Center Honors, President Joe Biden borrowed lyrics from this song when he toasted Gladys Knight, "I speak for all Americans when I say, 'We'd rather live in your world than be without you in ours.' "
"Best Thing That Ever Happened To Me" (1974). Peaked at #3.
 Gladys Knight reached #1 again, but not with the Pips. In 1985, she sang with Dionne Warwick, Elton John and Stevie Wonder on a song written by Burt Bacharach and Carole Bayer Sager and recorded as a benefit for the American Foundation for AIDS Research. It raised over $3 million.
"That's What Friends Are For" (1985).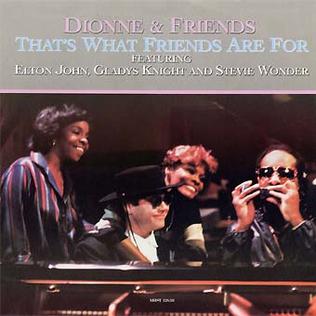 Plaza Lights in 2022: It's that time of the year again. Below are two iPhone shots looking east from our condo.
This first one was taken because the moon was low in the sky and looked beautiful to the naked eye. But not to my iPhone's eye. But the result was still cool. The moon is just to the right of the two red-capped towers of American Century. The green-lighted crane is being used for the two hotels being constructed across the street from us. The "Steeple of Light" going up into the sky comes from Community Christian Church. The glow where the Steeple of Light crosses the horizon is the lighting from Arrowhead Stadium. And  to the right, the Plaza lights on the east end of the Plaza.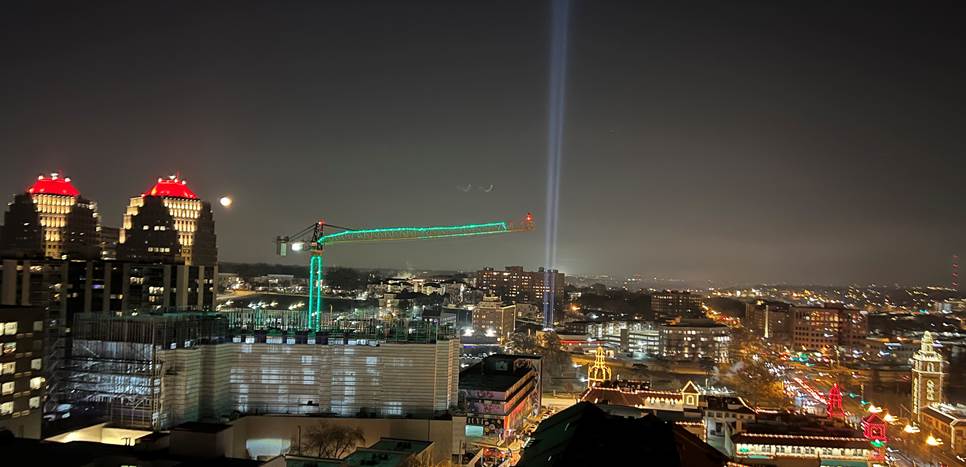 The Plaza lights are on until the early morning, and we often get a nice sunrise view at breakfast.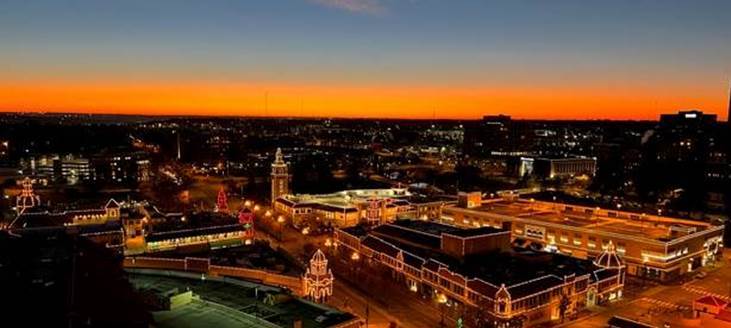 Happy Holidays!